Ambassador of the Republic of Serbia to the United Kingdom Aleksandra Joksimović presented Letters of Credence to Her Majesty The Queen Elizabeth II on 26 March 2019. Ambassador Joksimović also communicated a message from Serbian President Aleksandar Vučić that the royal family is always welcome to Belgrade and that every visit, like the one in 2016, when Prince Charles visited Serbia, contributes to better mutual relations.
Ambassador Joksimovic also talked with The Queen about the common history of the two countries and reminded of the recent celebration of 180 years of the Serbian-British relations.
The Ambassador highlighted the First World War as important for the common history in which, along with Serbian fighters, Admiral Ernest Trubridge and Lady Padgett took part.
"We sincerely hope that the next generation of the royal family will be ready to visit Serbia," said Ambassador Joksimović, who gave the Queen a Collection of Works on the topic of 180 years of Serbian-British relations.
Diplomatic staff of the Embassy of the Republic of Serbia in London was also presented to the Queen.
More on the presentation of Credentials: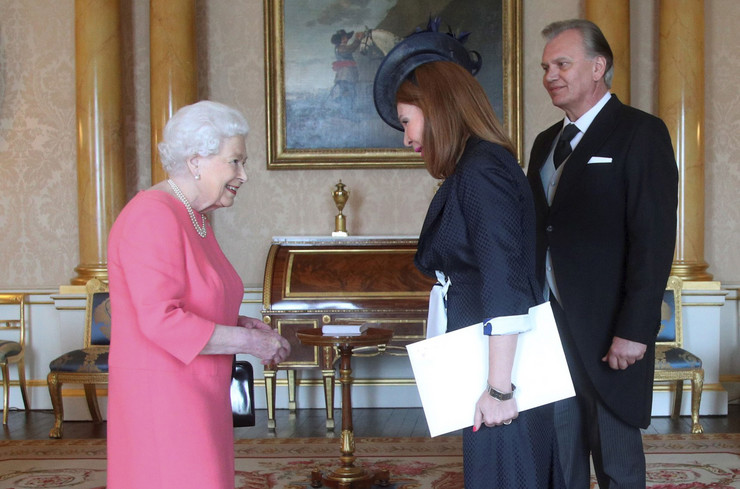 Ambassador Aleksandra Joksimović is presenting Letters of Credence to HM The Queen Elizabeth II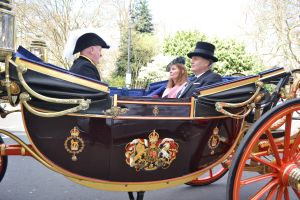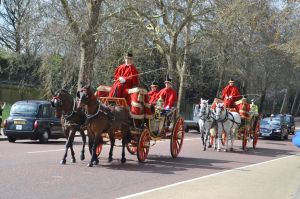 Ambassador A. Joksimović, with her husband S. Krajčinović and Vice Marshal of the Diplomatic Corps N. Holland in a ceremonial ride to the Buckingham Palace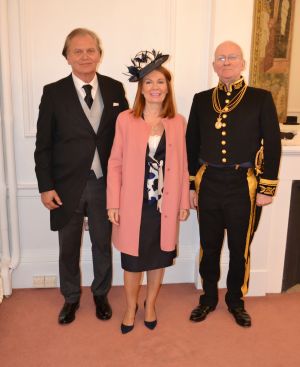 Ambassador Aleksandra Joksimović with her husband Siniša Krajčinović and Marshal of the Diplomatic Corps Alistair Harrison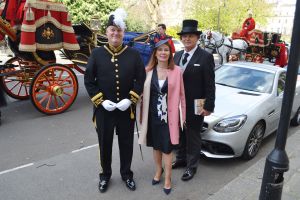 Ambassador Aleksandra Joksimović, with her husband Sinisa Krajčinović and Vice Marshal of the Diplomatic Corps Neil Holland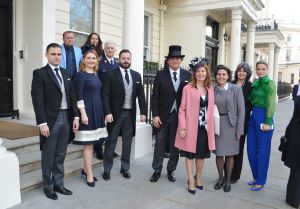 Ambassador Aleksandra Joksimović with the staff of the Embassy of the Republic of Serbia in London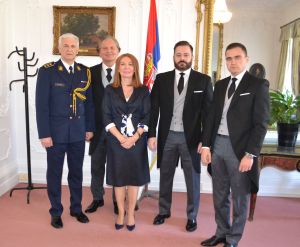 Ambassador Aleksandra Joksimović, her husband Siniša Krajčinović, Counsellor Vladimir Dišović, Colonel Danko Štrbac and Third Secretary Veljko Jelenković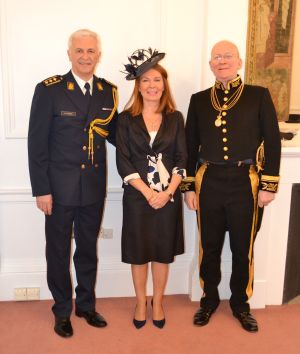 Ambassador Aleksandra Joksimović, Assistant Defense Attaché Colonel Danko Štrbac and Marshal of the Diplomatic Corps Alistair Harrison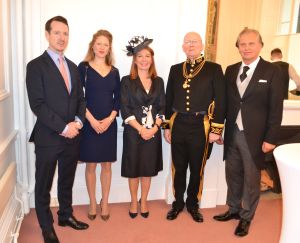 Ambassador Aleksandra Joksimović, Siniša Krajčinović, Philip Karageorgevitch, Danica Karageorgevitch and Alistair Harrison